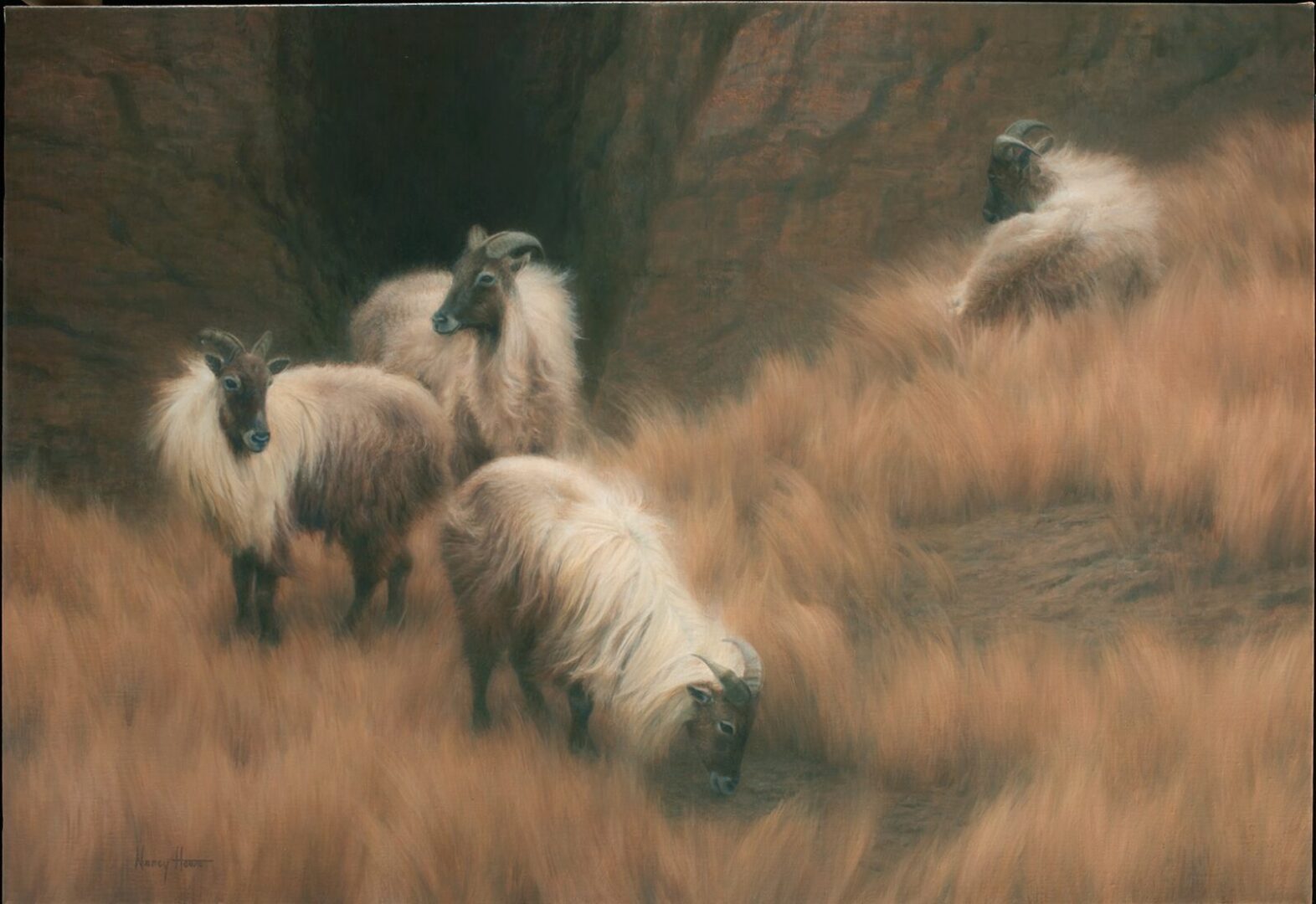 February 20, 2018
Price: $ 15,500
Medium: Oil on Belgian Linen
Size: 18 in. x  26 in.
What a great addition to the gallery from Nancy Howe.  Her rendition of the Himalayan Tahr, a type of mountain goat, is a custom framed piece that has already issued many flattering comments by recent visitors.