Full Artist Bio
Gunter H. Korus was born in Berlin, Germany. He studied at the Atelier Kukenthal, The States Academy and The School for Graphic Arts.
Korus moved to the Adirondack Region of New York in 1961, and began painting detailed landscapes of the surrounding countryside. His classic "old world" museum-quality still-lifes demonstrate an unparalleled ability to capture surface textures.
The subtle shades and shadows in an oriental rug, the warm burnishing on a copper tea kettle, the rugged weathering of an old brick, or the grain and patina of fine wood, are portrayed with such a sense of dimension that they approach "touchability".
With an extremely limited output of work, paintings are in great demand by knowledgeable collectors and investors.
Paintings by Gunter Korus have been exclusive to Tilting at Windmills Gallery for the past forty-six years.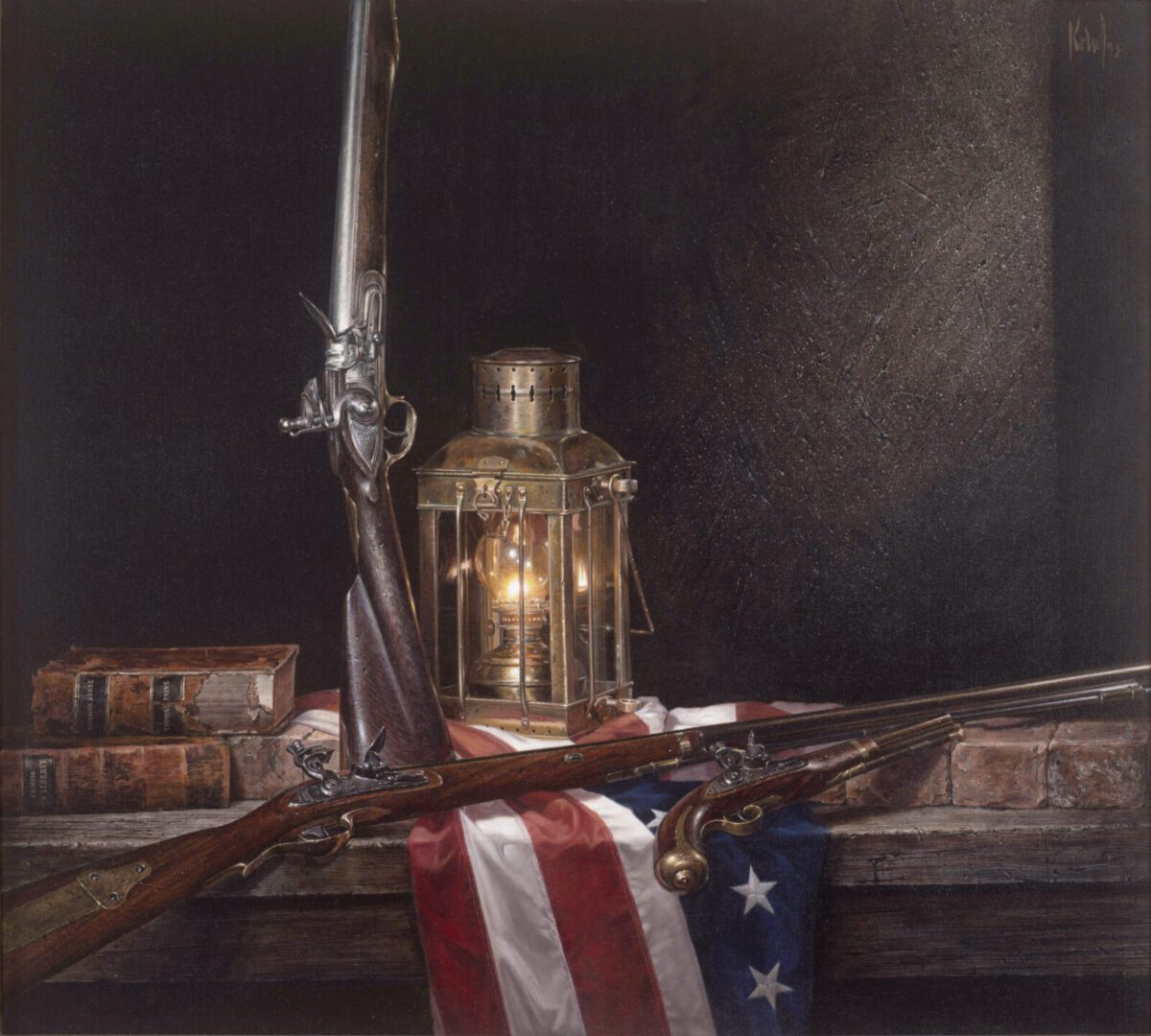 Gunter H. Korus
Price: SOLD
Medium: Oil on linen
Size: 40 in. x 36 in.
A profound and meaningful, in three dimensional detail, this piece is a prime example of why Gunter Korus is a master. Jaws literally drop at the incredible ability of this artist. This is a piece for the serious collector and lover of art!!!