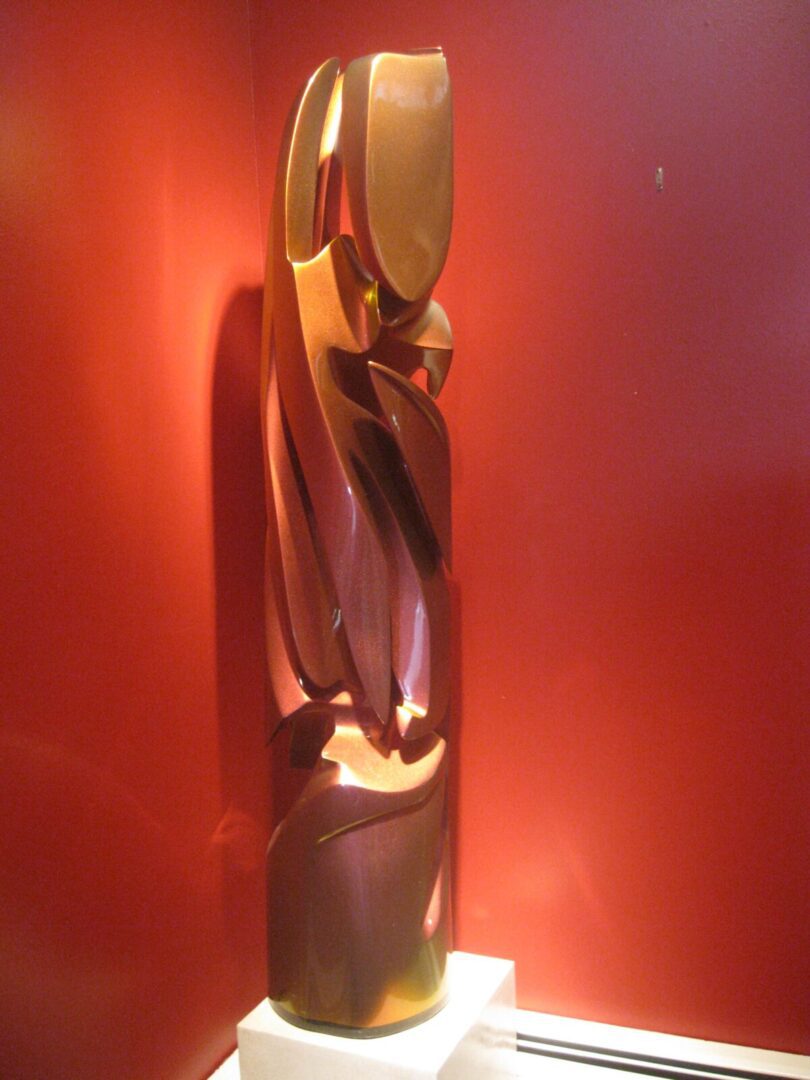 June 5, 2017
Price: $9000
Medium: Oak Sculpture
Size: 52 in. x 14 in. x 14 in.
This sculpture is free standing or can be used as a table with a custom beveled glass top.  All of Johns pieces can be displayed inside or outside.  John's works are all painted with a custom paint that reflects differently in changing light.  They are fascinating.


A tall addition to your collection.