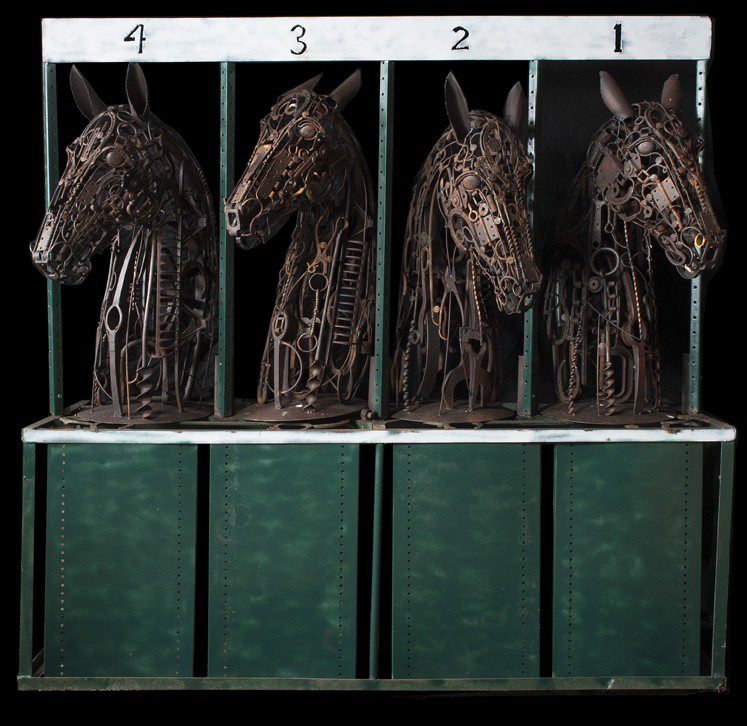 At the Holiday Inn in Saratoga Springs you are able to view in person the life size "Starting Gate" consisting of welded antique tools created by Jenny Horstman! This is a piece that we all know as a "special" time when competitors are closed in awaiting that 'Bell' to start the race! Each horse has a different expression accentuating the drama of the moment! Feel free to contact me or the gallery with any questions.
Titling at Windmills Gallery hours are 10am – 5pm daily with the exceptions –
closed Wednesdays and Sundays closing at 4pm.