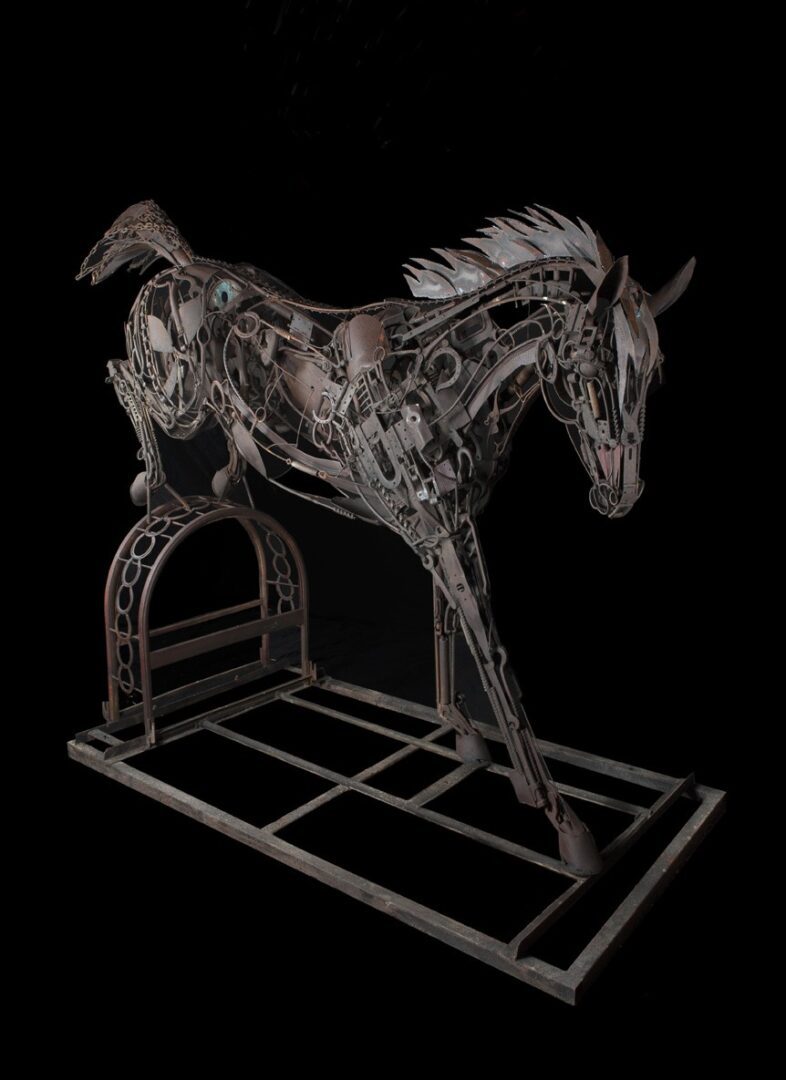 "LIBERTY" was delivered yesterday just in time to greet all to the opening day of the "VERMONT SUMMER FESTIVAL HORSE SHOW" summer season in East Dorset, Vermont. Jenny Horstman is the official 2019 Equine Artist for the show. She did a masterful job unloading and installing her incredible life size jumper! Plus an amazing masterful job in creating her life size jumper!! Congratulations to Jenny.
Liberty is a MUST see creation for your summer 'to do' list!
Titling at Windmills Gallery hours are 10am – 5pm daily with the exceptions –
closed Wednesdays and Sundays closing at 4pm.