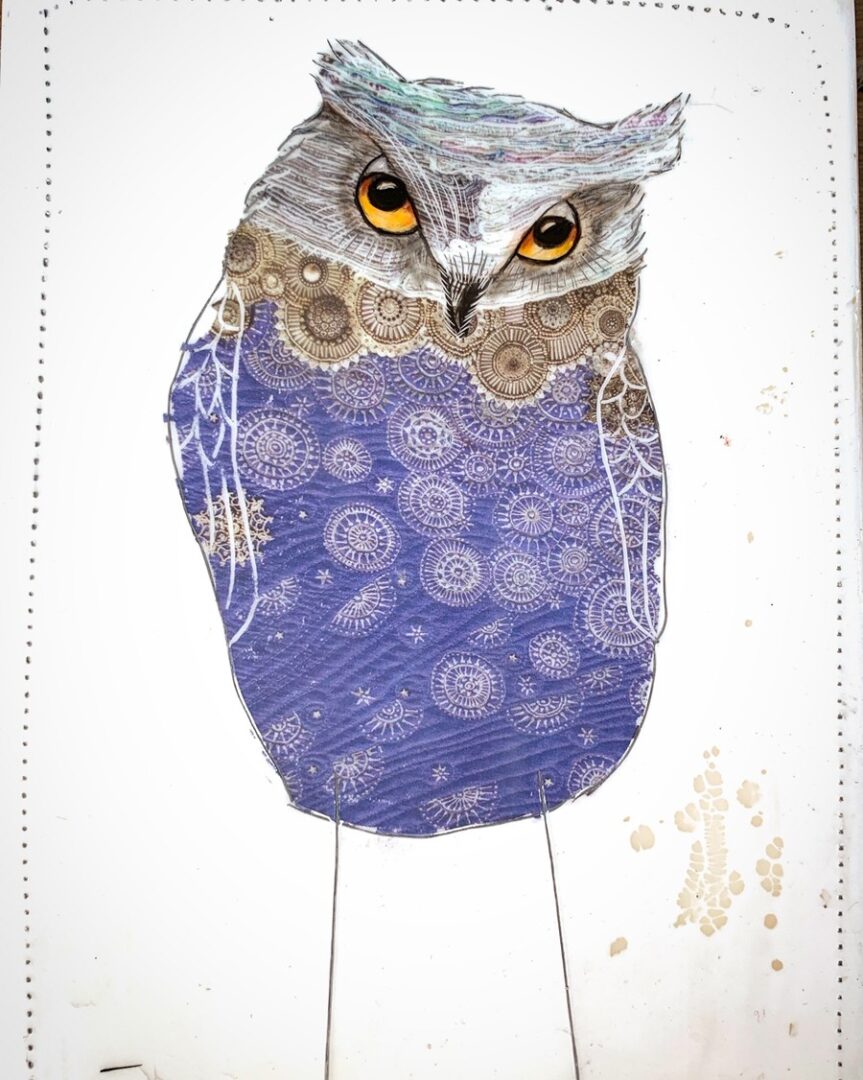 FROM JANEL PAHL'S STUDIO TODAY
TODAY'S POST FROM JANEL PAHL'S STUDIO
Little STARRY NIGHT OWL is a happy expression that should help your day be just that. Following is a link to view the process from her studio.
Due to COVID-19 wefind ourselves in a type of hibernation until this virus gets under control. I will attempt to publish daily on my website, facebook and instagram a snippet from different artists in whatever format they are willing to share. Artists are fortunate to be able to work from home.
Be well and be responsible. Thank you.
Terry
24 Highland Ave.,
Manchester, Vt. 05255
802-362-3022
www.tilting.com
tilting@tilting.com