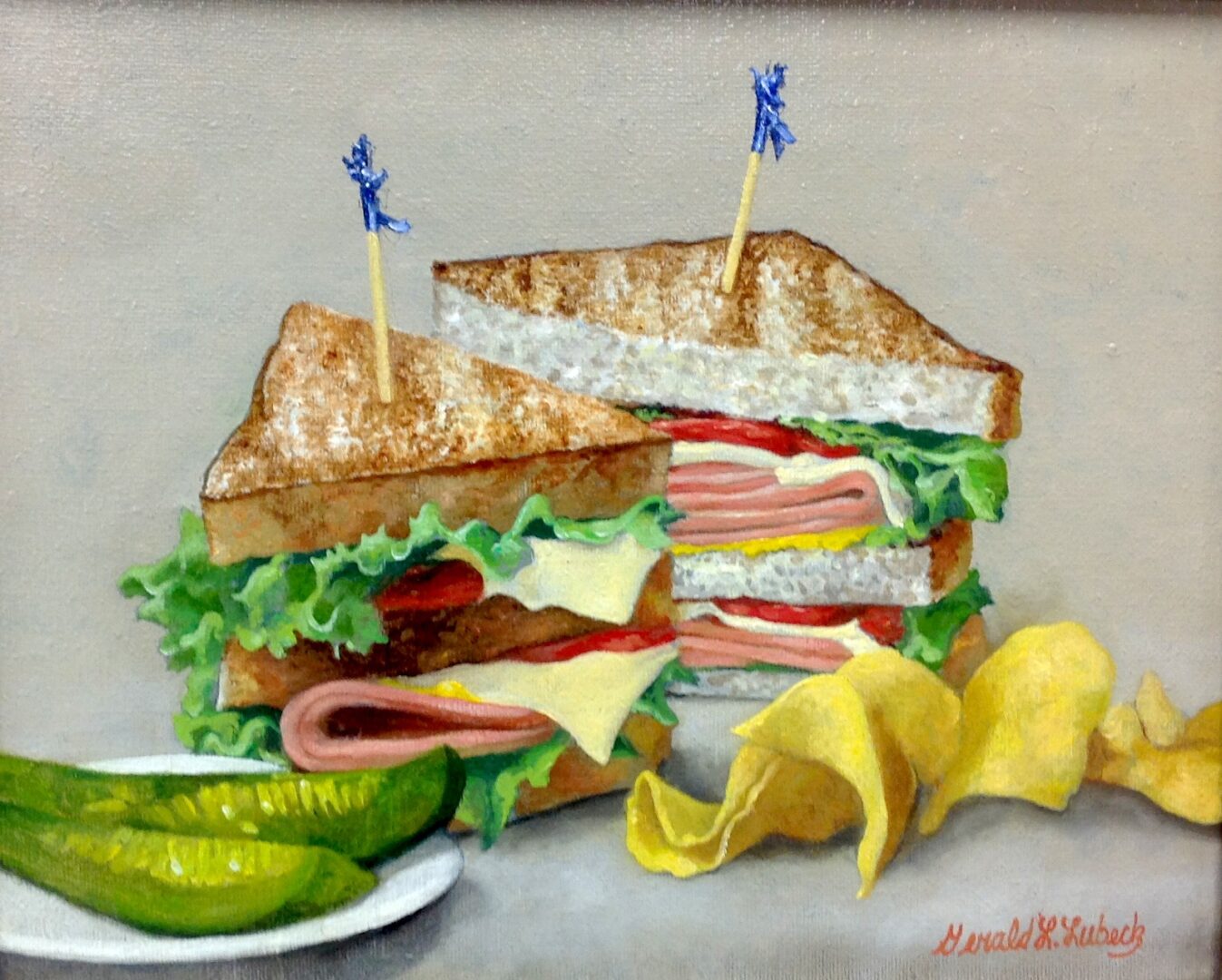 GERALD LUBECK HONORS TILTING'S POST TODAY
GERALD LUBECK is sorely missed and still satisfies our painting needs.
Gerald L. Lubeck was born in 1942, in Long Branch, New Jersey. During his high school days at Westfield Senior High School, he participated in numerous art and sports related activities. Upon graduation, he received a scholarship to the National Academy of Design in New York City.
He studied with Maxwell S. Simpson of Scotch Plains, New Jersey, Lajos Markos of New York City.
Gerald spent two years as a medic in the U.S. Army. The year he spent in Vietnam enabled his to befriend many Vietnamese people, many of whom were subjects of his paintings. His service in Vietnam and his work as an iron worker never detracted form his painting. While realism has always dominated his works, he is always experimenting with different media and approaches to all subject matter. His work is disciplined primarily by time constraints and mood.
The artist resides in Vermont with his wife Nancy and daughter Sandra. Gerald will be forever thankful that his parents, mentors, and friends never pushed him toward fake goals in painting or life. He believes that his work has been influenced by as many unknowns as masters. He is especially fond of the freedom of thought and style expressed by children.
He has received over fifty awards, most of which were "First Place" or "Best in Show". His One Man Exhibitions, held each February, continue to be highly successful and well attended by his many admiring collectors.
Tilting at Windmills Gallery is pleased to be the exclusive gallery, for more that 30 years, for the original oil paintings done by this important artist.
Please copy and paste to your browser to view some of Jerry's oils.
https://www.youtube.com/watch?v=pUtZ8Y_Rm5E
https://www.youtube.com/watch?v=_sribcL5csw
Tilting at Windmills Gallery is pleased to be the exclusive gallery for Gerald Lubeck for over 45 years.
SADLY WE ARE REMAIN CLOSED TO VISITORS.
Please call for virtual tours and simple questions.
Thank you and be well.   Terry
Contact Us
Email
tilting@tilting.com
Phone
802-362-3022
Address
24 Highland Ave
Manchester Center, VT 05255