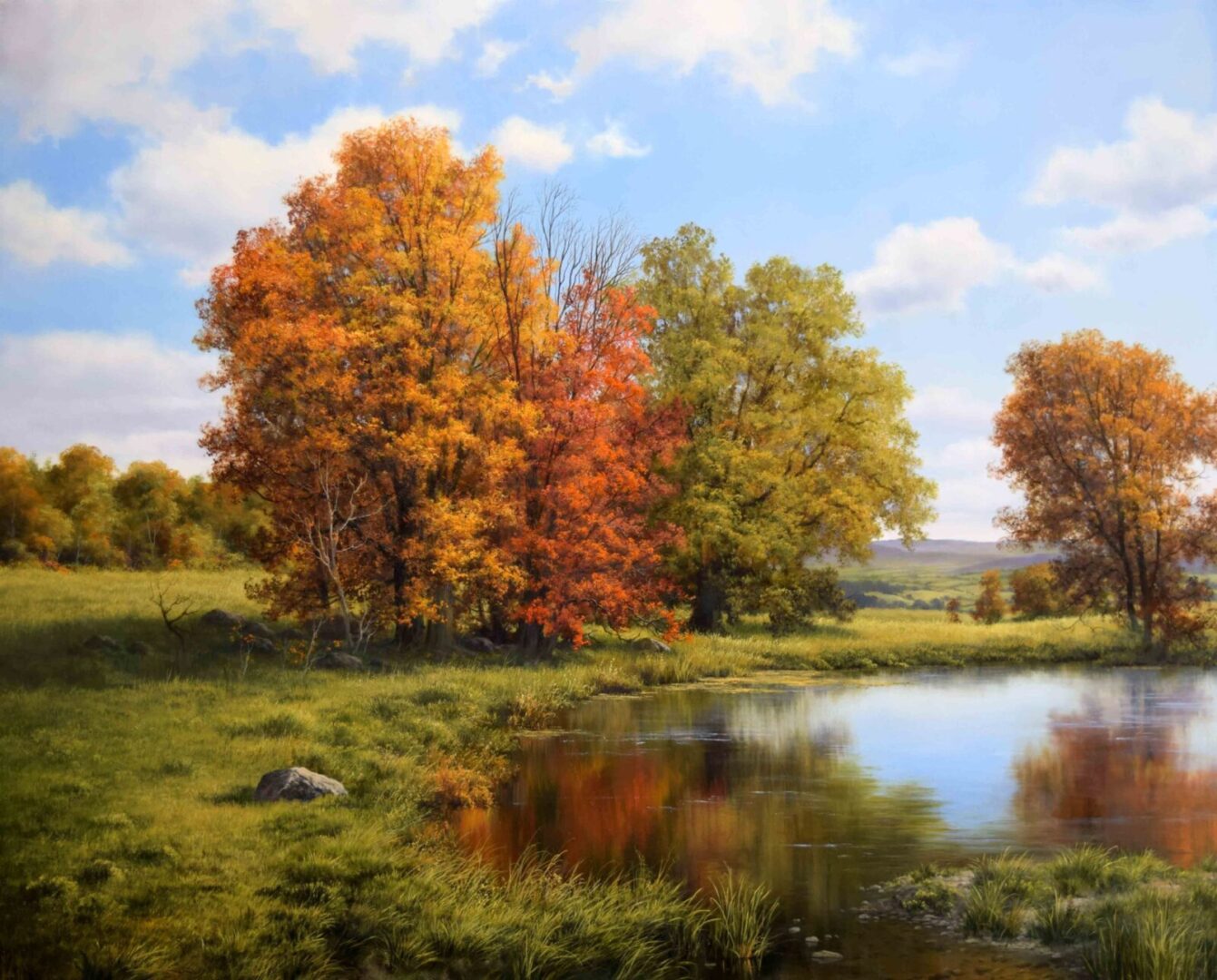 ANDREW ORR RECEIVES AWARD IN PLEIN AIR SALON COMPETITION
Congratulations to Andrew Orr today.
Plein Air Salon, an affiliate of Plein Air Magazine and Streamline Publishing, Inc, has awarded Andrew Orr top honors for his painting, River Shadows.
In the spirit of the French Salon, created by the Academie des Beaux-Arts in 19<sup>th</sup> Century Paris, the 9<sup>th</sup> Annual Plein Air Salon, with six bi-monthly cycles is designed to simulate artistic growth through competition. The bimonthly competitions lead to the annual Salon Grand Prize winners which awards artists with over 27,000.00 in cash prizes and exposure of their work through the publication, Plein Air Magazine. On average there are 1700 entrants from around the world per cycle. There are 19 different categories.
Andrew's painting, River Shadows has won Best Landscape in the Landscape category for the February/March 2020 cycle.
For this cycle, the invited guest judge was Steve Diamant owner and director of Arcadia Gallery. Initially founded in 2001 in New York's famous, Soho Arts District, Arcadia Gallery was established by Mr. Diamant as a gallery that featured skilled and contemporary representational painting. In 2016, Arcadia Gallery moved to Los Angeles and continues to be one of the premiere galleries in the country to feature realism.
Attention artists:SUMMER PLEIN AIR WORKSHOP W/ANDREW ORR…
SADLY WE REMAIN CLOSED TO VISITORS. The few weeks ahead will be the hardest but worth it. We do not wish to do this again.
Please call for virtual tours and simple questions.
Thank you and be well.   Terry
Contact Us
Email
tilting@tilting.com
Phone
802-362-3022
Address
24 Highland Ave
Manchester Center, VT 05255