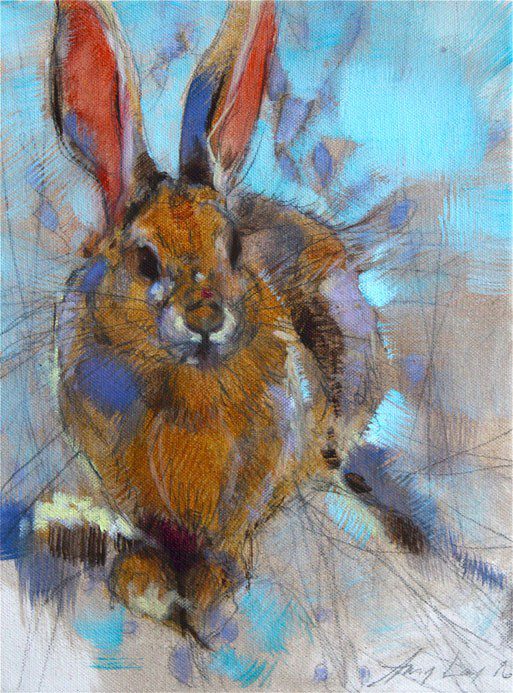 AMY LAY IS FEATURED ARTIST TODAY!!!
Today I wish to share artist Amy Lay!  Her original oils exhibit a vibrancy, a sense of looseness and a comfortable nontraditional style.   Heavily inspired by her experiences of a life growing up in the shadow of the Eagle Cap Wilderness of Northeastern Oregon, Amy developed an intimate love and fascination for the animals and wildlife on her families 5 generation mountain ranch. Primarily self-taught but grateful for her Art Degree from Eastern Oregon University, Amy's career has evolved from childhood dream to realiity.
Now painting primarily in Oils, a bold use of color, powerful yet simple design and an ephemeral quality in her use of medium influenced by years of painting strictly in watercolor has given Amy's work a highly recognizable and unique signature quality.  Her work dances across the often thick line between realism and abstraction, traditional and contemporary and because of this appeals to a very broad and often newer clientele.
Amy is presently being featured with four other female artists in Jackson Hole Wyoming at the National Museum of Wildlife Art!!  An honor in deed.  More of her work can now be found in homes and private collections across the United States and can be obtained exclusively through several Fine Galleries and select Art Shows.
SADLY WE ARE REMAIN CLOSED TO VISITORS.
Please call for virtual tours and simple questions.
Thank you and be well.   Terry
Contact Us
Email
tilting@tilting.com
Phone
802-362-3022
Address
24 Highland Ave
Manchester Center, VT 05255