Full Artist Bio
Terry spent her childhood in the countryside of Lichfield County Connecticut, developing her love for art and nature. Her main pastime was drawing, thus creating a strong foundation for her work today. Following her education and marriage, Terry moved to Vermont to raise her family. During these busy years she created greeting cards and did free-lance artwork for private businesses, friends and organizations such as United Way. After training horses, managing the horse farm and drafting for a civil engineering firm, she, with veterinarian husband Al, moved to Dorset, Vermont. This proved to be a successful and rewarding decision.
Terry's first show, in 1990, was with her Father, a known writer/photographer, in Rangeley, Maine. Since then she has participated in a succession of shows with a growing following of her work. She has studied at local colleges and also privately, with internationally known Realist painter Gunter Korus, during the summer of 1997. Terry has done many private commissions, received awards and international interest. Her work has been featured on magazine covers and in articles.
Her distinctive style is portrayed in many ways. With an eclectic combination of interests from horses and children, to landscapes and still-lifes, she is able to communicate her feelings through color and form in an emotionally expressive way. Her work is realistic yet always leaving room for the viewer's imagination to be utilized. She follows a layering technique similar to The Old Masters, finding the Dutch painters such as Vermeer a great inspiration.
Tilting at Windmills is pleased to add works by Terry Lindsey to our collection of quality collectable artists.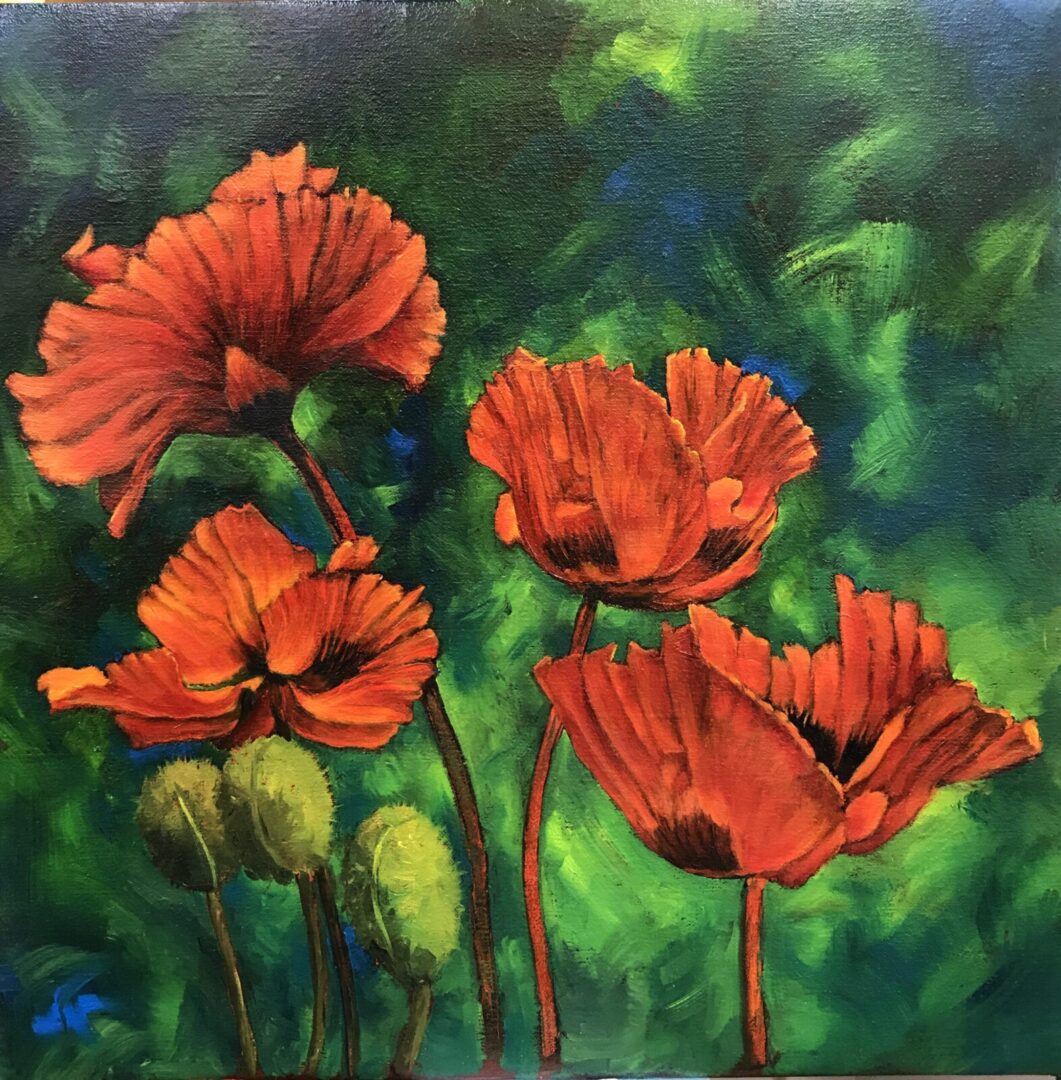 Terry Lindsey
Price: sold
Medium: Oil on linen
Size: 11 in x 11 in
Here is a fun piece that I tried to emulate the colors by one of my favorite artists, Christian Nesvadba. I hope it speaks of his vibrant colors. It was fun to paint and who doesn't love poppies?