Full Artist Bio
Russell Chatham, a West Marin landscape painter and printer, writer and sportsman who became entwined with the Hollywood glamour of Bozeman and Livingston, Mont., in the 1980s, died Sunday, Nov. 10, at 80. He died at a memory care facility on the Peninsula where he has been battling dementia and age-related illnesses, his daughter Lea Chatham confirmed.
An artist whose work was often in subtle earth tones as captured in either fading light or changing weather, Chatham was a favorite of celebrity collectors like Jack Nicholson, Robert Redford, Warren Beatty, Harrison Ford, Tom Brokaw and Jessica Lange. His work was featured on the covers of his own collections of outdoor writing, "Dark Waters" and "Silent Seasons," and on the books of Jim Harrison, Rick Bass and Guy de la Valdène.
"Russ never thought of painting as a career. It was just something he did," said novelist Tom McGuane.
Chatham met McGuane while living in Bolinas in 1967, and the two started fishing the coastal rivers together. When McGuane moved to southwest Montana, Chatham came for a visit and never left, turning the high desert foothills into his life's work.
"He saw things askew from most people," said McGuane, from his home in McLeod, Mont. "If Russell looked at a landscape in California and Montana and decided to paint it, he wouldn't look at what most people look at. His outlook was fresh and surprising."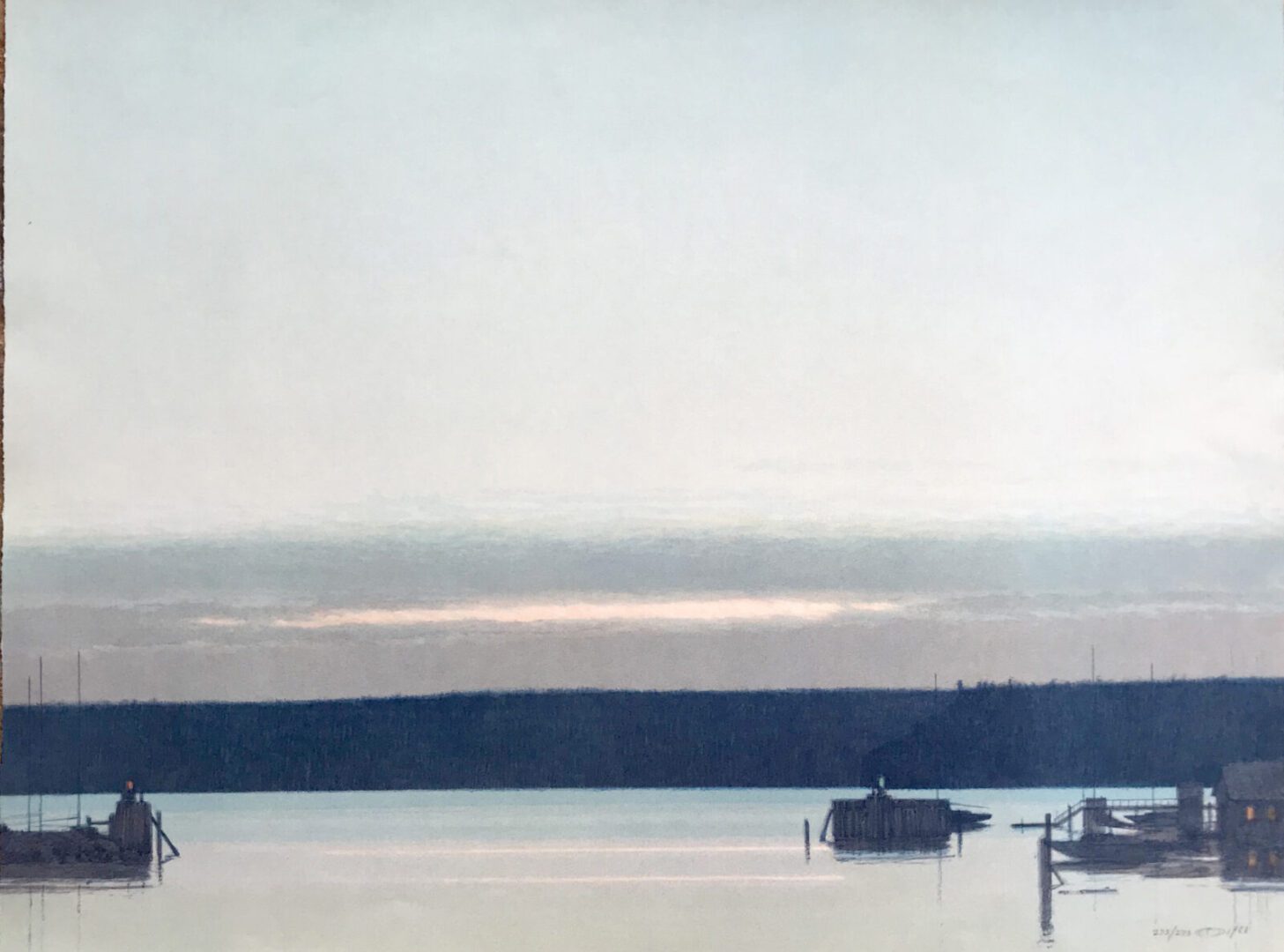 Price: $
Medium: Lithograph
Size:  34 in. x 45 in.
Signed and created by Russell in 1987.