Full Artist Bio
Ian Marion obtained his B.F.A. in Illustration from the Rhode Island School of Design (RISD) in 2005. Shortly thereafter, he enrolled at the New York Academy of Art, graduating with an M.F.A. in Painting in 2009.
Ian's Imaginary Sublime Landscape series, although still in its infancy, reflects his admiration for the ideological reasoning behind the American sublime and Romantic landscape movement, as well as the manifestation of these grandiose ideas onto canvas.
The appreciation of nature reflected in his paintings stems from his childhood in Southern Vermont and his numerous cross-country travels. Fragmented memories of numerous transcendent moments are completely inimitable; but it is from these memories that Ian paints.
Throughout all of his work, his intention is to provide a romanticized vision of nature that challenges the viewers to rethink not only their views of the natural world, but their connection to it.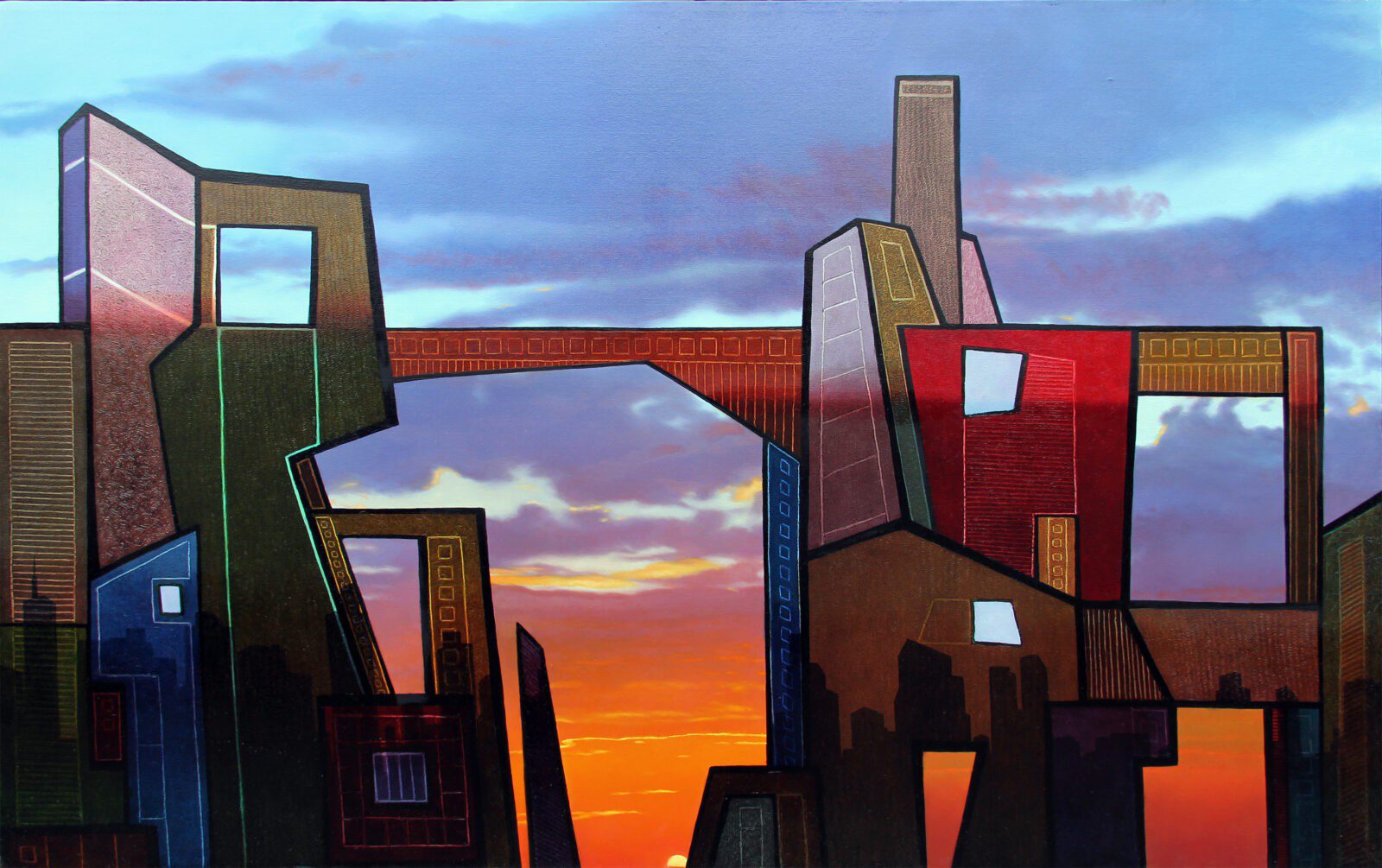 Ian Marion
Price: $5000
Medium: Oil on Linen
Size: 32 in x 48 in
This whimsical cityscape is a total contrast to Ian's typical expression of a highly detailed Barbizon and into the early 1900's style.  It always intrigues me to see the different artist's expressions.