Full Artist Bio
Fortunato Ornaghi was born in 1930 in the Lombard area of Italy.  An orphaned child, Ornaghi entered the Artisans' Institute where he studied design under the direction of the artist Parma from Monza, Italy.  Ornaghi, an artist who painted 'plein air'.  In fact, he spent much of his time in the woods, absorbing the nature which reflected in his paintings.   Fortunato's palette is rich in shading, from the cold, slightly misty colors of a breaking dawn to the warm reddish tones of a summer sunset; from the tender green of Spring and Summer, to the amber tones of Autumn.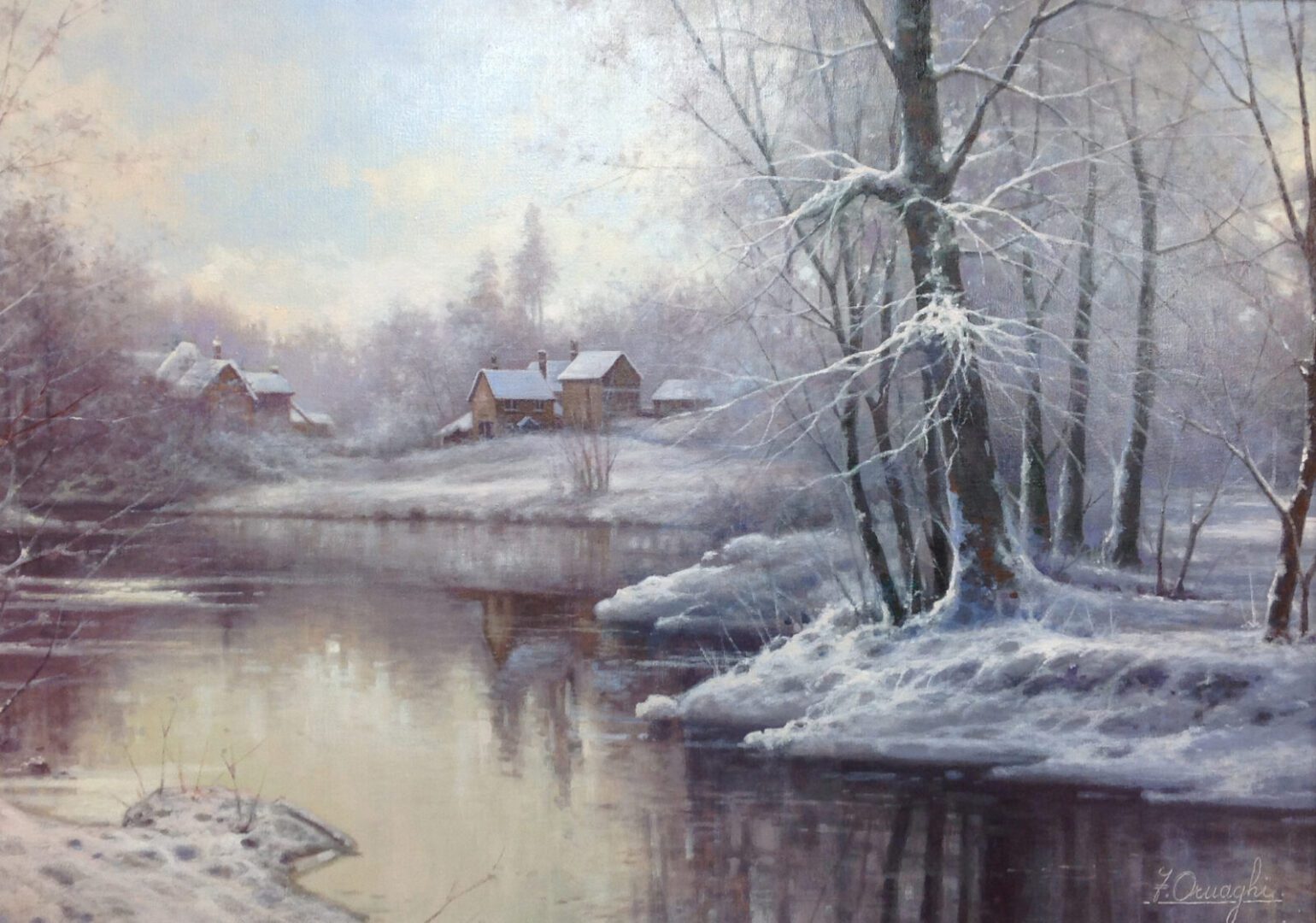 Price: $4200
Medium: Oil on linen
Size: 26 in. x 34 in.
 
A gorgeous rendition of a winter snowscape by Fortunate Ornaghi!