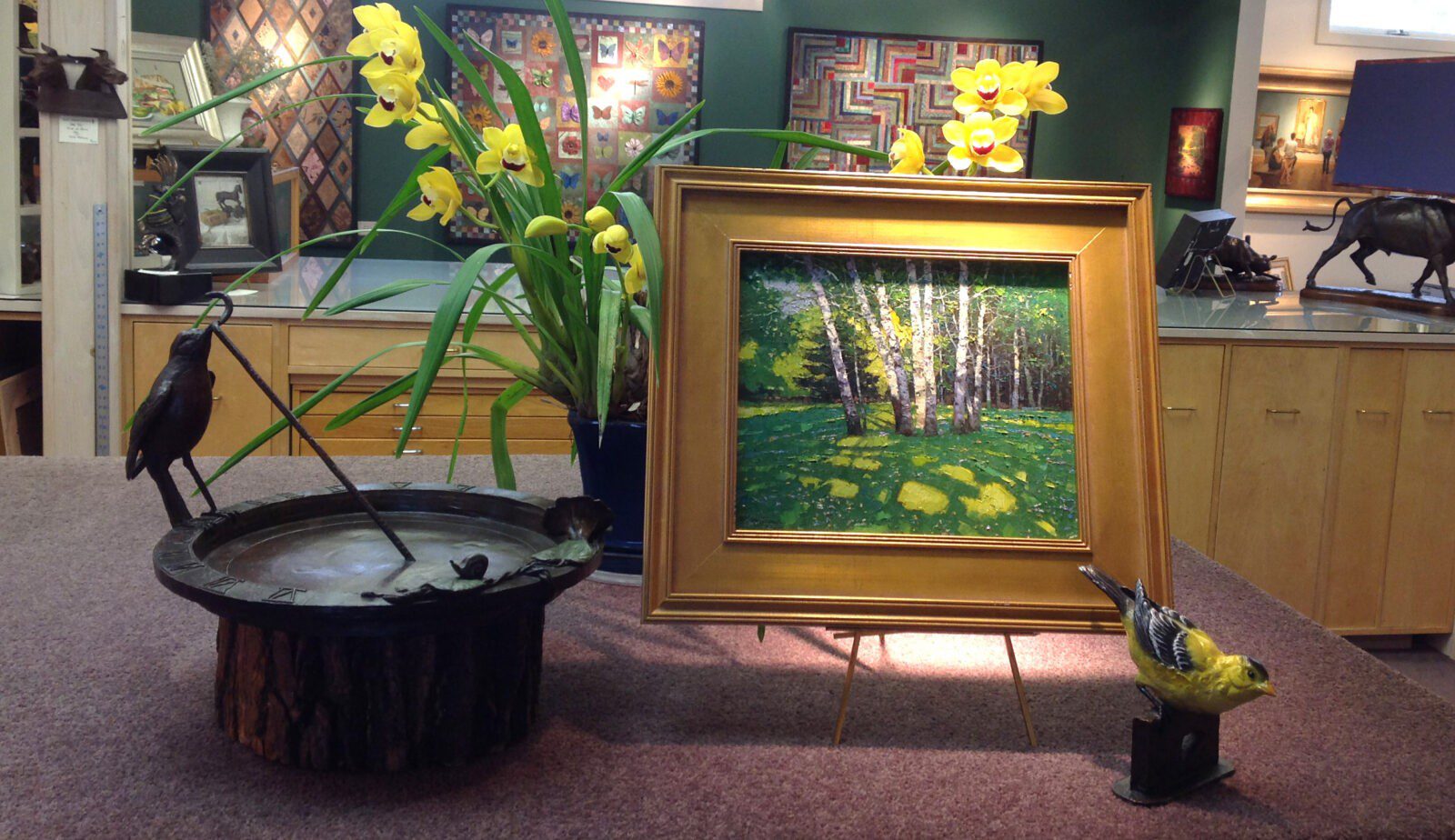 BRONZE – COPPER & OIL SHOW
BRONZE, COPPER & OIL SHOW
Saturday, February 18th Tilting at Windmills Gallery presented a unique 3 medium ….3 artist show.
Bronze sculpture artist Kathleen Friedenberg, originated from London as an Equine Veterinary Surgeon. While taking continuing ed. classes in the US, for fun, she took a sculpting class. Since then, with hundreds of creations in her portfolio, she has become a renown "Remington" like sculptor. She has honored Tilting by creating her new piece "Tilting at Windmills" with rider "Don Quixote" and his horse "Rocinante". Already only three remain in this edition. What a wonderful compliment to this 45 year old gallery! Along with the "Tilting at Windmills" bronze there are several other sculptures that will stun you with detail, such as her large piece,
"The Legend".
Diana Cook has evolved to her copper expressions from the training received in Italy and her mural business in New York City to a much different present day creation. Her patience for finite detail is best seen in her exquisite shadow boxes. Diana's larger patinated copper pieces have been received very enthusiastically and successfully by many collectors. She is a hint of Klimt and yet her own personal sometimes quilt like style prevails, which in some works include paintings. 'Intriguingly unique' might best describe Diana's many works in copper. Also in her show she has displayed some intricate, mixed media and three dimensional shadow boxes.
Oil painter Xiao Song Jiang offers yet another very original style. Each one of his painting strokes either with brush or pallet knife in oil, offer a multitude of ranges in hues and texture to produce a very realistic effect. The light and simplicity of his work is very compelling. He was trained in China and lives in Canada but is active worldwide in art shows. He has earned many awards and is a signature member of the Oil Painters of America.