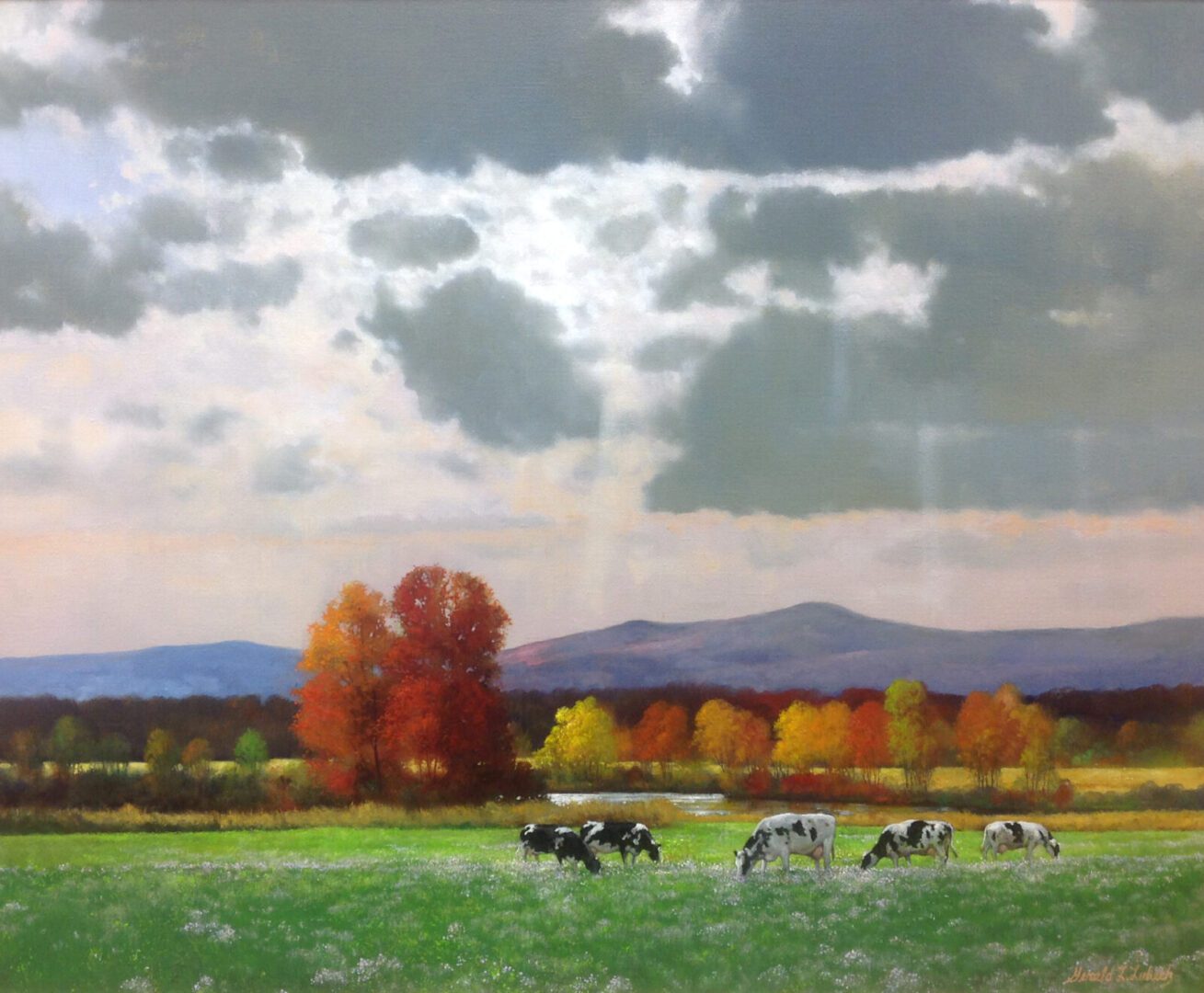 "GERALD LUBECK SOLO SHOW"
"GERALD LUBECK SOLO SHOW"
Saturday, October 7th / 5pm – 7pm
This solo show celebrates Gerald Lubeck's 40th year with Tilting at Windmills Gallery creating a show almost yearly!  Gerald Lubeck has produced an amazing number of original paintings while maintaining a constancy of perfection and style.  He has been highly awarded, revered and collected.  Join us to view his latest works and honor his successful career as a professional artist.
"Five Vermont Working Ladies"  Oil on linen  22″x 26″
24 Highland Ave., Manchester Center, VT.
802-362-3022     /     www.tilting.com     /      tilting@tilting.com