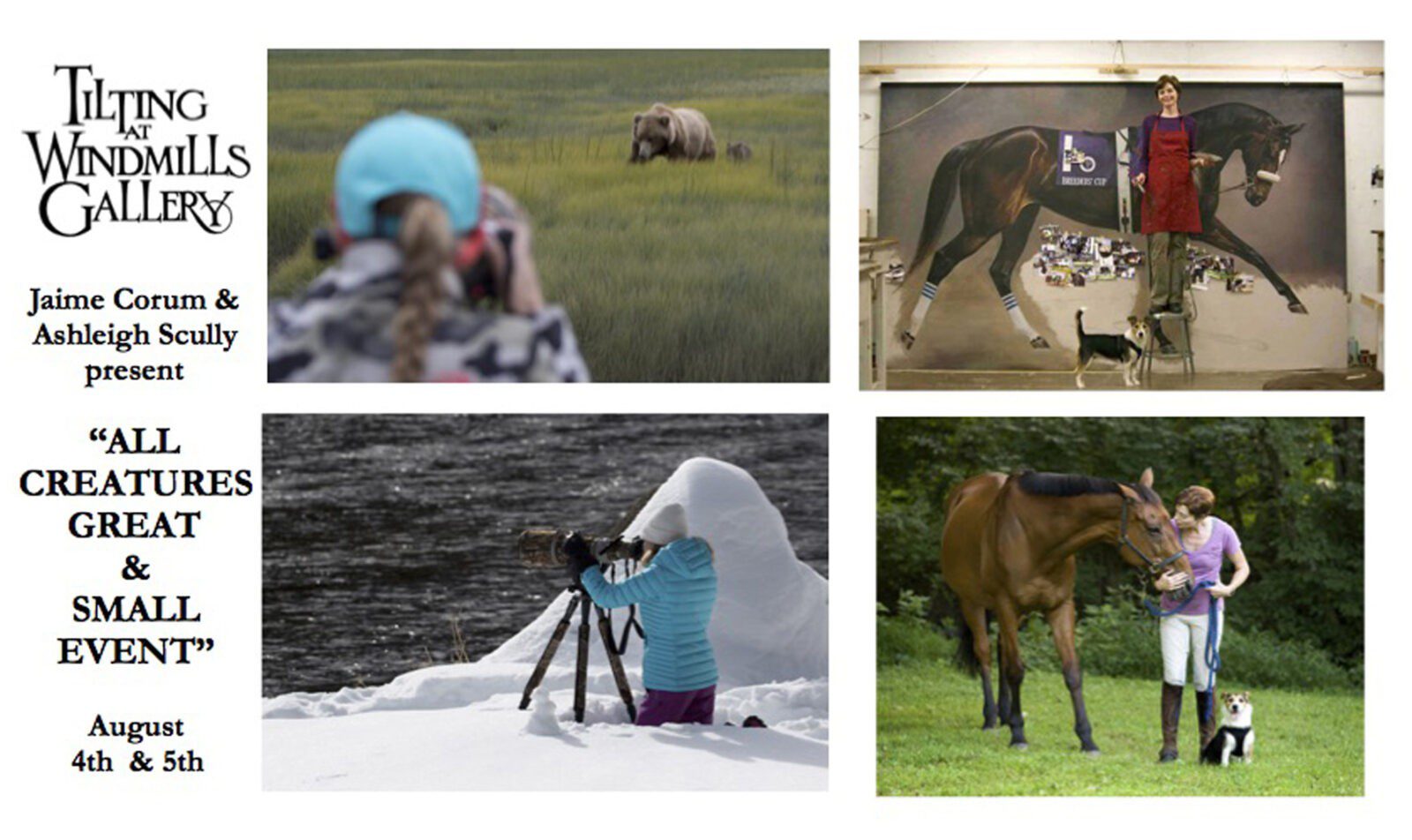 "ALL CREATURES GREAT AND SMALL SHOW"

A TWO ARTIST SHOW IN TWO PARTS
First a unique dinner date awaits your reservations!
Join us inside one of New England's finest galleries to dine with the two featured artists on
FRIDAY, AUGUST 4TH AT 6PM catered by "Chantecleer"
    Introducing:
Acclaimed, classical Equine realist, likened to Stubbs style,
JAIME CORUM
travels from Kentucky with her highly collected equine paintings.
ASHLEIGH SCULLY
fifteen year old, recognized by the top international photography competitions in the world, Wildlife Photographer will be presenting a first time showing of her universal wildlife image collection. Tickets are on sale with limited seating. The ticket price may be applied to any purchases made that evening. Portions of sales will be gifted to Equine Rescue and the World Wildlife Foundation.
SATURDAY, AUGUST 5TH THE OFFICIAL OPENING
All are welcome to enjoy the show and refreshments !
A smashing way to start your August in Vermont !