Full Artist Bio
Antonio Diviccaro was born in 1935, in Castelforte, Italy, where, according to the artist, his artistic career began at the age of 11. Diviccaro attended the prestigious School of Fine Arts in Italy, and at the age of 23, he held his first personal exhibition in the "Circolo Artistico di Arezzo." The Circolo Exhibition, which was enthusiastically received by the Italian art community, would later furnish Diviccaro with the opportunity to exhibit in the United States, where he found great success in Los Angeles, Boston and Chicago.
In Italy, Diviccaro is one of the few artists who use the "palette knife" technique. A lover of the Italian landscape, Diviccaro often returns to his native town, Castelforte, or travels to the Island of Capri, Costa Amalfitana, Positano, the Gulf Islands, Florence and Venice to capture the splendid views. The cerulean skies, the brilliant white stucco houses, and the magenta flowers cast a spell on the viewer's mind, transporting them to the most beautiful places on earth.
"I paint simply because I love painting", says Diviccaro, "I began when I was a child and therefore I love art as much as my own self¿I am an optimist." It is this optimism which has earned him the title "the poet of color" and critical acclaim worldwide.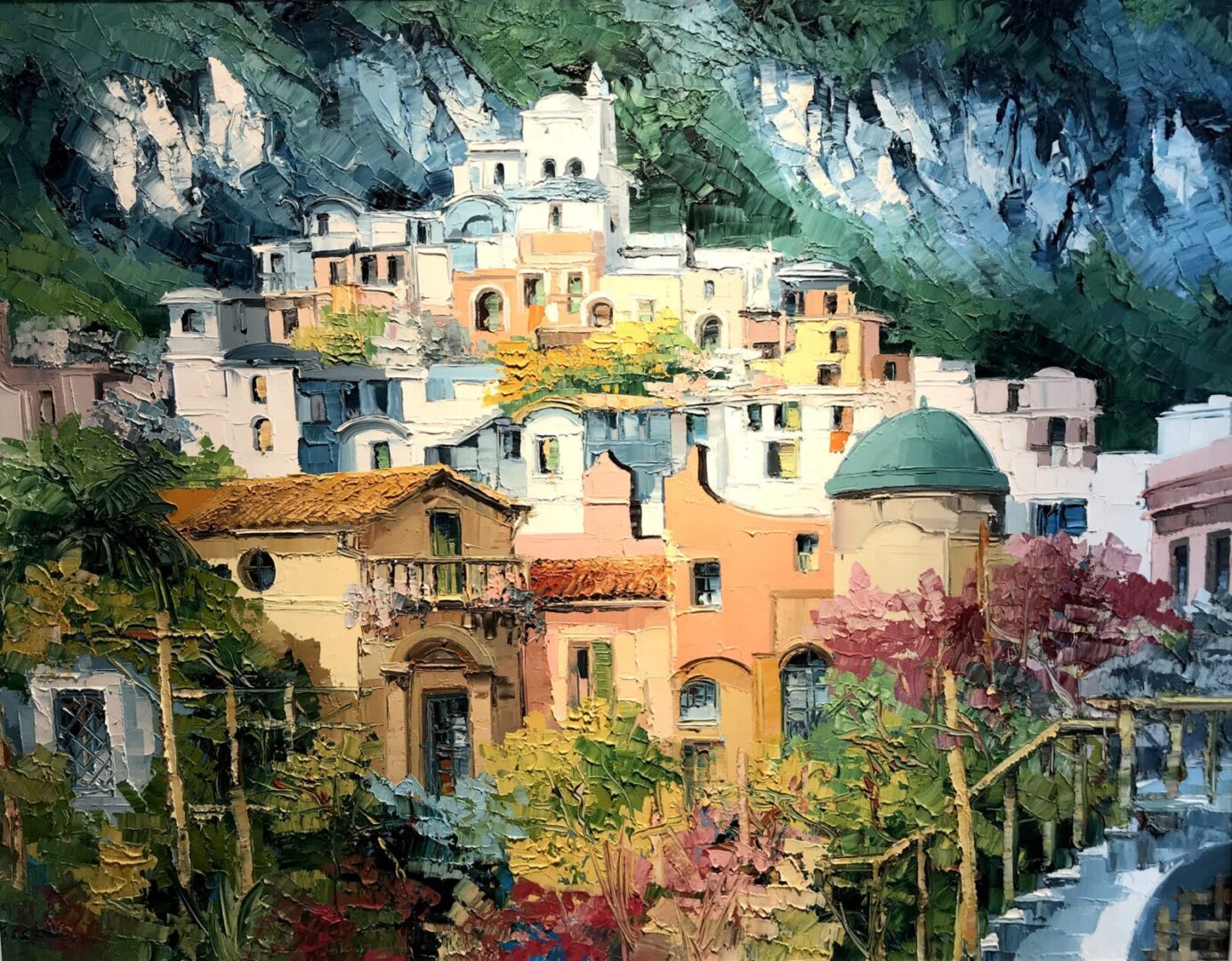 TONY DIVICCARO
Price: $
Medium: Oil on Canvas
Size: 47 x 58
The textures and colors in this painting are most appealing!!! Who would not want to visit this village!?