Full Artist Bio
Timothy Barr was born in 1957, in Hamburg, PA. Growing up in an artistic family had a great influence on Timothy's choice to become a painter. His mom is a part-time artist and his father is a part-time musician.
From early childhood Timothy had a great desire to become a professional artist. He attended Pennsylvania Governors School for the Arts and the Tyler School of Fine Art at Temple University. Timothy graduated with a degree in Fine Arts (BFA) from Tyler School in Philadelphia.
Timothy loves to go hiking, canoeing, sailing, biking, anything that will take him outdoors. His love and understanding of nature is strikingly represented in each of his paintings.
Artist's statement:
"All of my paintings are oils, painted in the Luminist tradition. (Many thin transparent layers of paint, usually put down wet over dry, depending on the effect I'm after.) I gravitate to the color and light of the Barbizon School of the 19th century. When I paint, the kind of brushstroke that I use is crucial this movement brings about a rhythm in the painting as well as describing form, mood, movement….. This rhythm is what I strive for in my paintings, to unlock the part of the viewer's brain that reacts to beauty, much like music. I think it's because paintings connect with our base emotions and our need for beauty and order in a disorderly world. I try to capture this beauty and to make it last forever, as well as to make my own personal mark on the world. Color and light are high language tools. They express things that connect to the part of our brains that deal with base emotions. I use what they bring to the art world as a departure point and by adding my own sense of light and color, I can more closely convey the unique way in which I perceive this world."
Tilting at Windmills Gallery is pleased to include the works of Timothy Barr in our collection of quality collectable artists.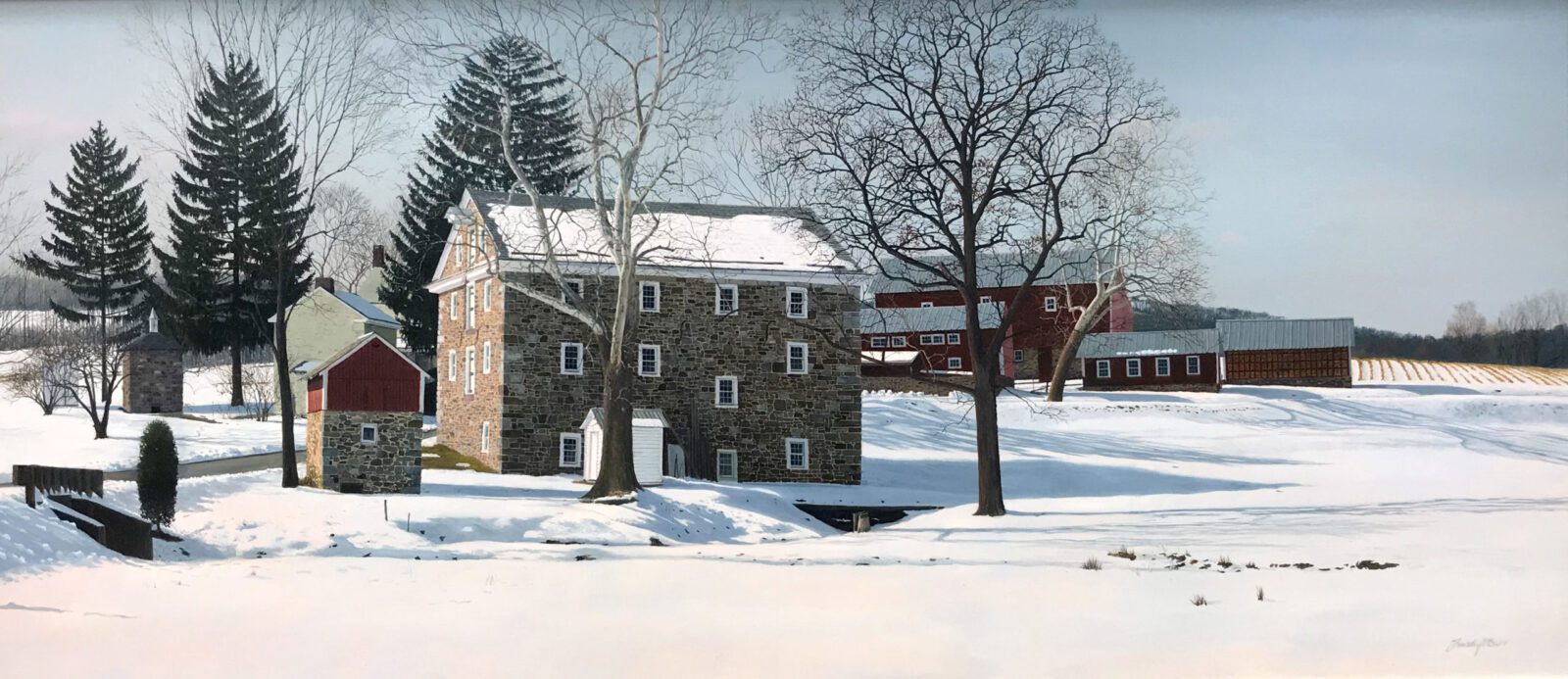 Timothy Barr
Price: $
Medium: Oil on panel
Size: 16 X 36 
You can feel the crunch of snow under your feet when you look at this wonderful landscape of Knabb-Beiber Mill blanketed in white.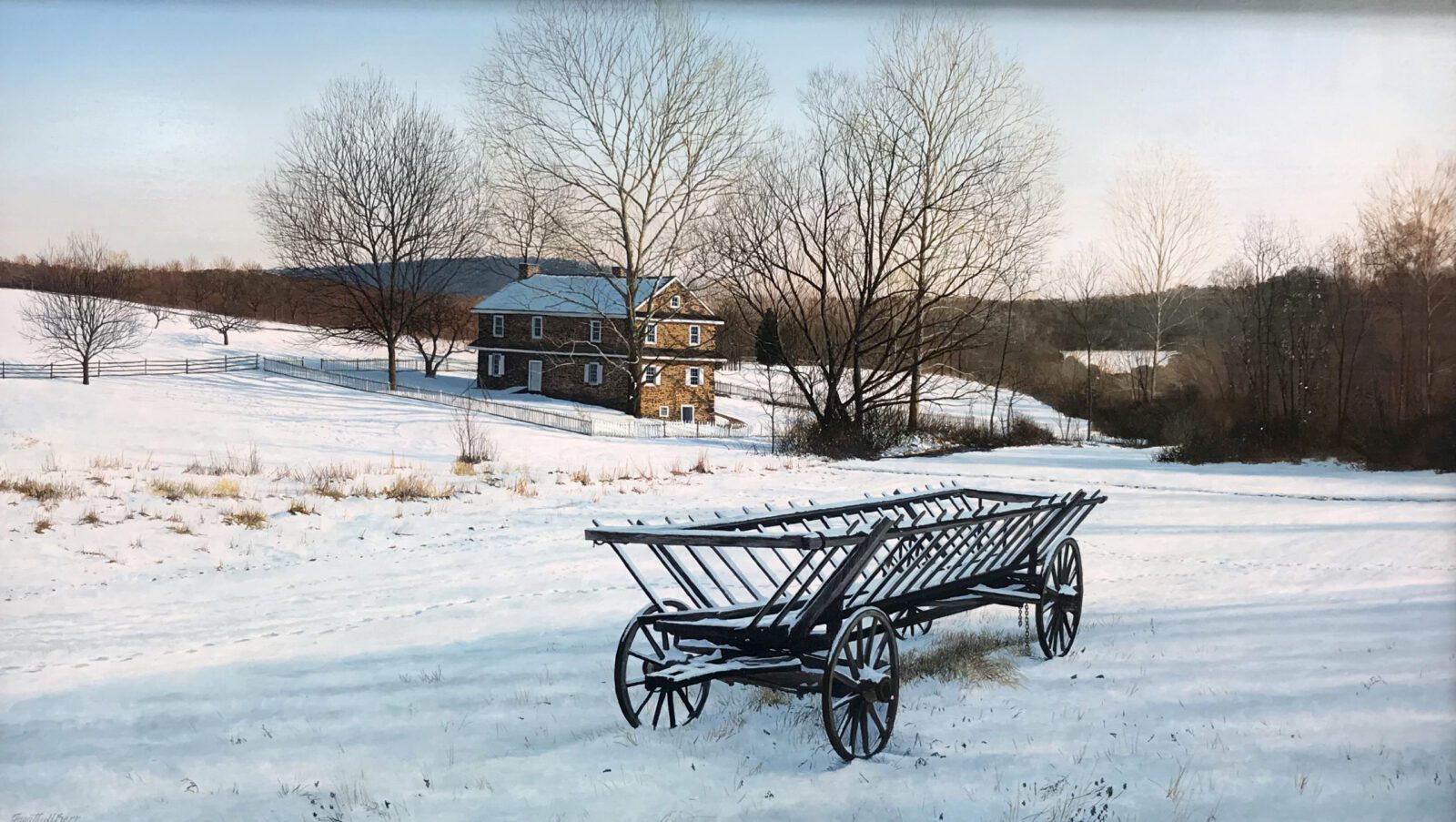 Timothy Barr
Price: $
Medium: Oil on panel
Size: 16 X 28 
This detailed winterscape highlights the quiet feeling of a snowy dawn.