Full Artist Bio
Susan Valentine Biography
Originally from the North Shore of Massachusetts, I came from Boston proper to my small, rural town in western Mass in the early '90's.
I began practicing graphic design when I started teaching yoga in 1994 in order to promote my classes. It was over ten years before I would study it formally. It was there that I got my initial training in composition.
I studied first graphic design, then painting at Greenfield Community College. I have an adult daughter, a supportive and artistic husband and a wonderful and large group of supportive friends and artists. I have held studio space at Leverett Crafts & Arts in Leverett, MA since 2013 and very much enjoy the support of a community of artists there.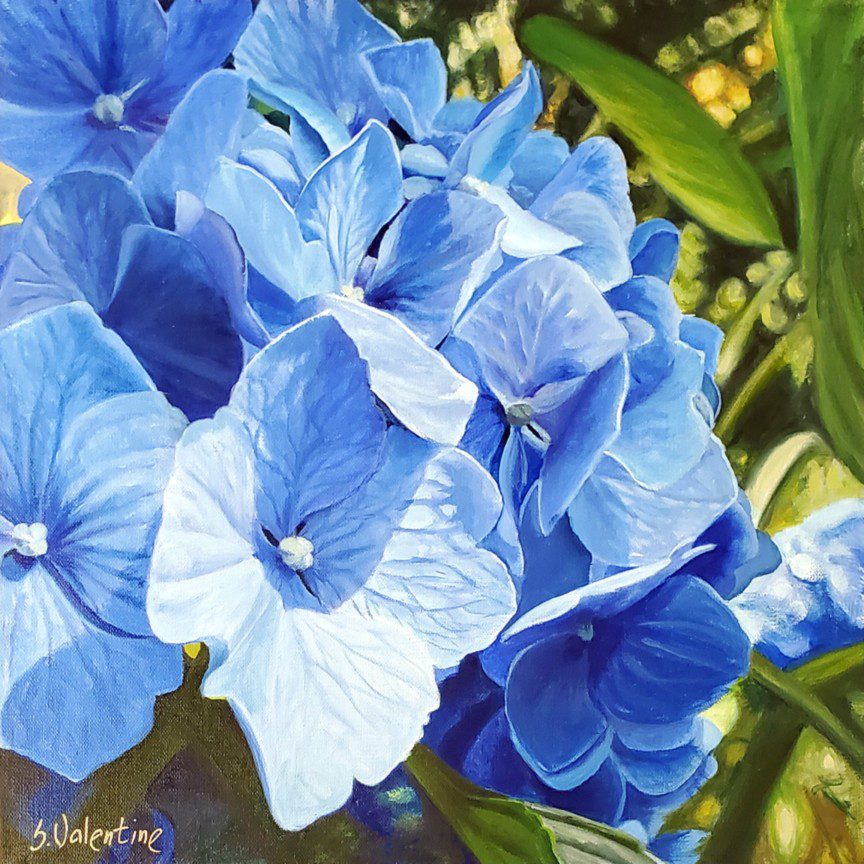 Susan Valentine
Price: $
Medium: Oil on canvas
Size: 12″ x 12″
I personally have trouble growing these flowers. Mine always blossom at the bottom and back of the bush. But the blossoms are gorgeous and I cherish them. Susan does an superb job of capturing these giant blossoms in a unique and personal way.