Full Artist Bio
Sheehan paints in the Barbizon mode with remarkable authority & faithful adherence to his 19th century precursors…
Dennis Sheehan, born in Boston in 1950, is a member of the Guild of Boston Artists. His work is in major public and private collection including the White House. Sheehan paints in the Barbizons mode with remarkable authority and faithful adherence to his 19th century precursors. In the tradition of the Tonalist painters, Sheehan creates landscapes of mood, affected by nature's changing seasons.
Dennis Sheehan lives and paints in New Hampshire, and his pastoral paintings are reminiscent of 19th-century New England in both style and subject…
"I want people to see what they see everyday, but don't see, such as sunsets. I want them to re-look at things they see day in and day out."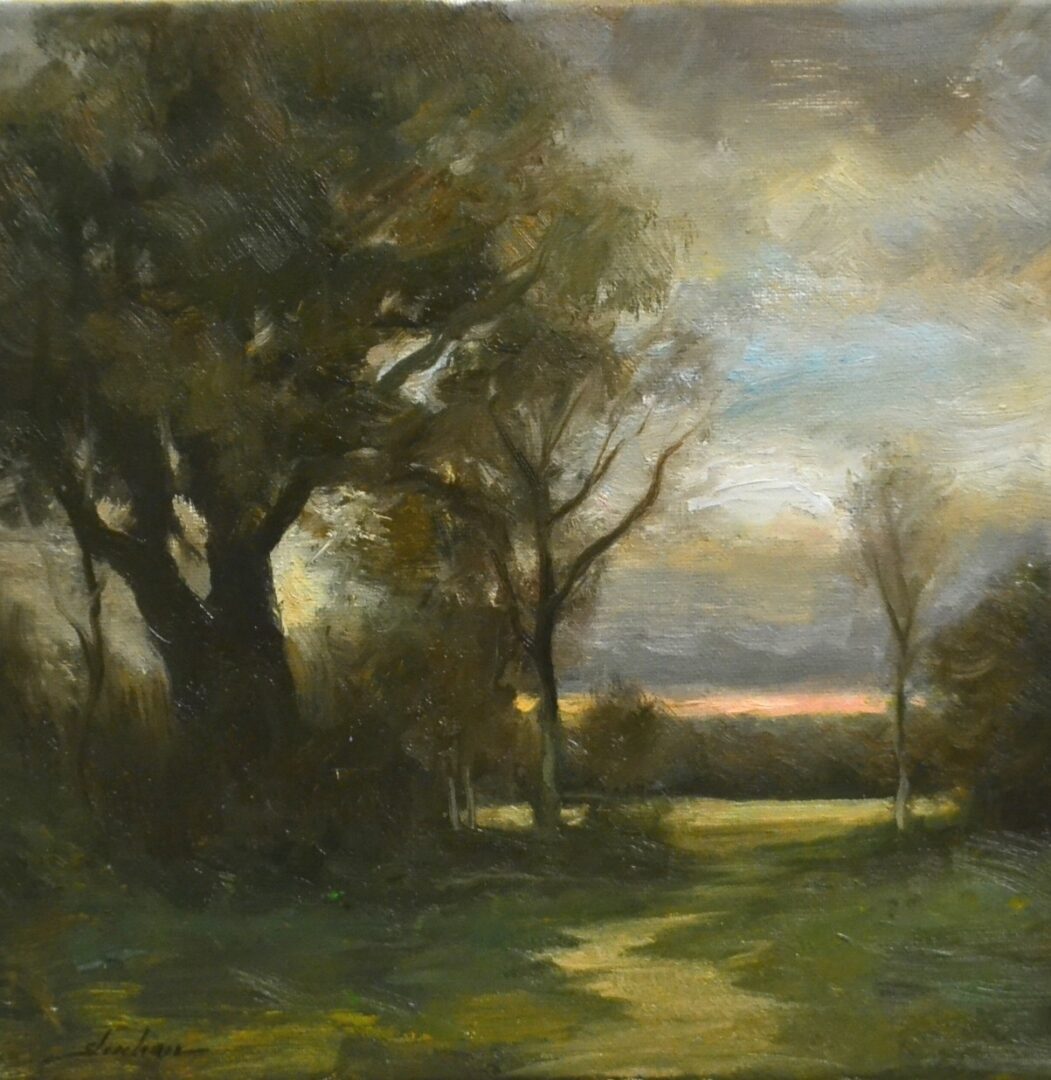 Price: $1250
Medium: Oil on Linen
Size: 10 in.  x 10 in.
For those intimate locations.