Full Artist Bio
Ashleigh Scully Biography
Ashleigh Scully is an accomplished young nature photographer fifteen years of age, with a keen interest in bringing awareness to wildlife conservation.  Based in New Jersey, Ashleigh has traveled all over the country to capture her images, including her favorite destinations Wyoming, Florida and Alaska. A rising high school sophomore, Ashleigh donates many of her images to several notable nature and wildlife preservation groups, and has given presentations on a variety of conservation topics. Ashleigh's photography focus is to produce images which give a glimpse into the emotions of our country's native fauna, exposing individual and family wildlife behaviors that we wouldn't otherwise have the opportunity to see . Her favorite subjects include red fox, brown and grizzly bear, and all species of North American owls. Ashleigh hopes that her images will give the viewer a sense of empathy and respect for all creatures.
Ashleigh has been recognized by the top international photography competitions in the world, including the London Museum of Natural History's Wildlife Photographer of the Year, National Geographic's Por el Planeta and Nature's Best Youth Wildlife Photographer of the Year. She is also a two-time winner of the Yellowstone Forever Youth Wildlife Photography competition, celebrating the best of Yellowstone National Park's landscape and wildlife imagery. She has been published in National Geographic Kids and several other wildlife-focused publications, including Wild Planet Photo Magazine. Her images have been exhibited in London's Natural History Museum, the Smithsonian National Museum of Natural History in Washington, D.C. and in other top galleries and museums in more than 70 countries. Ashleigh is currently working on her third self-published book, a children's book called "Growing up Great Gray", about a young Great Gray Owl's first year in the Tetons.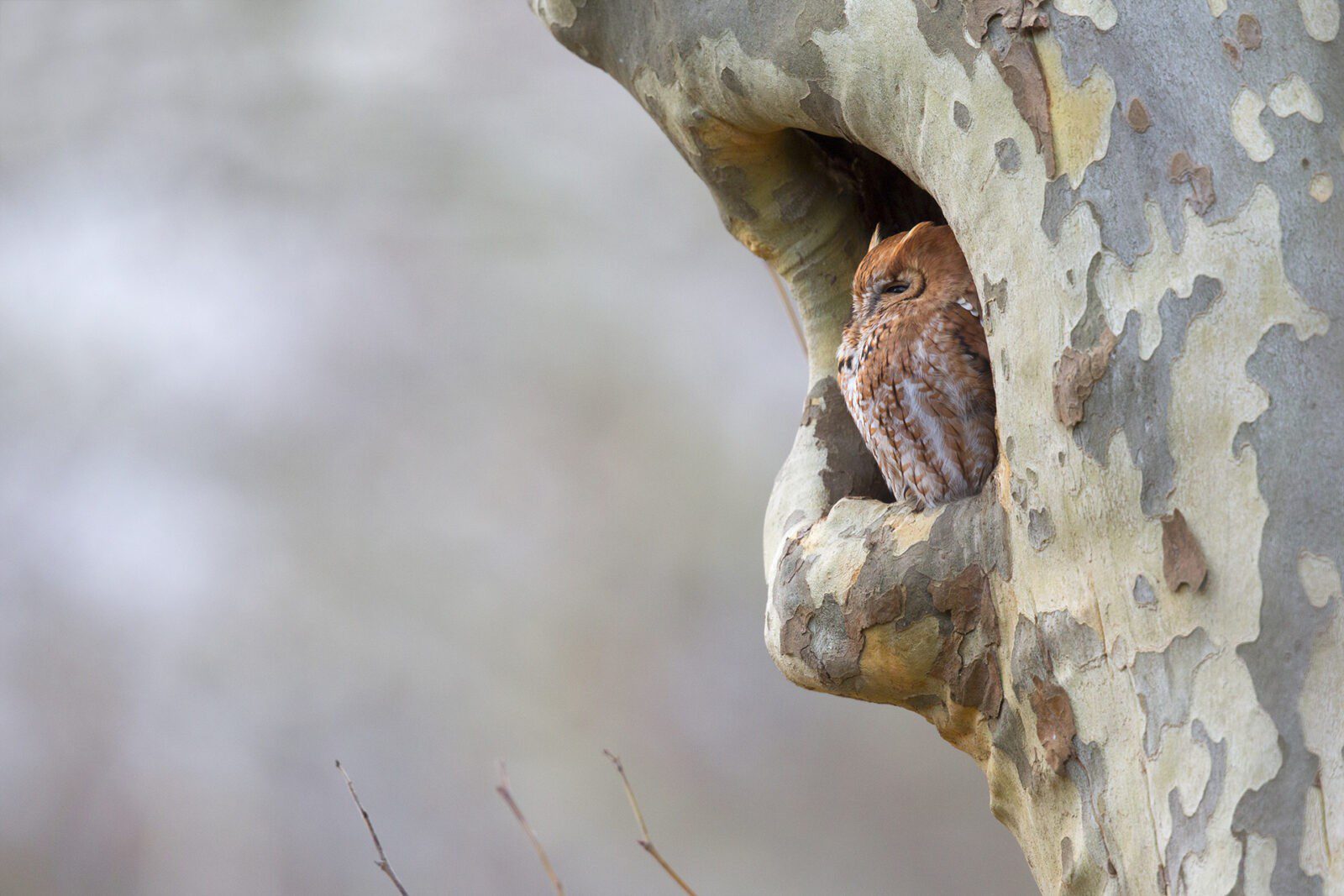 Price: $ 1200 / 1500 / 2200
Medium: Photograph
Size: 12 x 18 in. / 16 x 24 in. / 20 x 30 in.
AHHHH Sycamore Owl! A favorite. The colors are magical as is the subject. This piece has been collected by the Smithsonian. A prestigious piece and an honor for the artist.