Welcome to Tilting at Windmills Gallery, Manchester Vermont
One of New England's largest fine art galleries, Tilting at Windmills features a broad selection of work by important regional, national, and international artists. While quality and visual appeal are paramount in choosing the artwork we offer,we also select with an eye towards investment and potential appreciation in value for our collectors.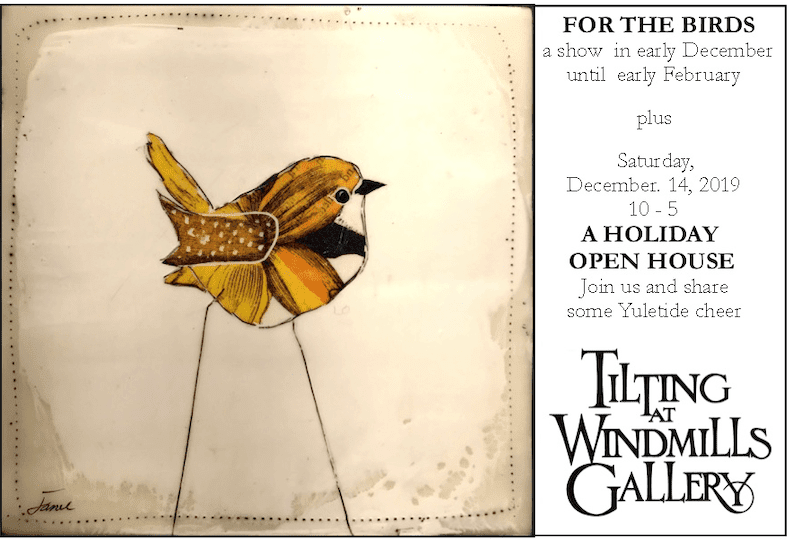 December 6, 2019
A FOR THE BIRDS SHOW !
Starting in early December til early February there is a special short show to honor and support the feathered friends who have suffered a huge decrease in population. A variety of artists and expressions will be on display. There are many actions that we can do to protect all birds. Hopefully this presentation will inspire introspective thoughts on the environment and the birds!
Also to note in your date book, Tilting invites you to the yearly
HOLIDAY OPEN HOUSE
Saturday
December 14, 2019
10am-5pm
Please join us for a day at Tilting to share some Yuletide Cheer and personal thanks for another great year in art. Amazingly Tilting begins its' 49th year in business and is still a thriving destination gallery in Vermont. Thank you to each and all who share the love of art!
24 Highland Ave.,
Manchester, Vt. 05255
802-362-3022
www.tilting.com
tilting@tilting.com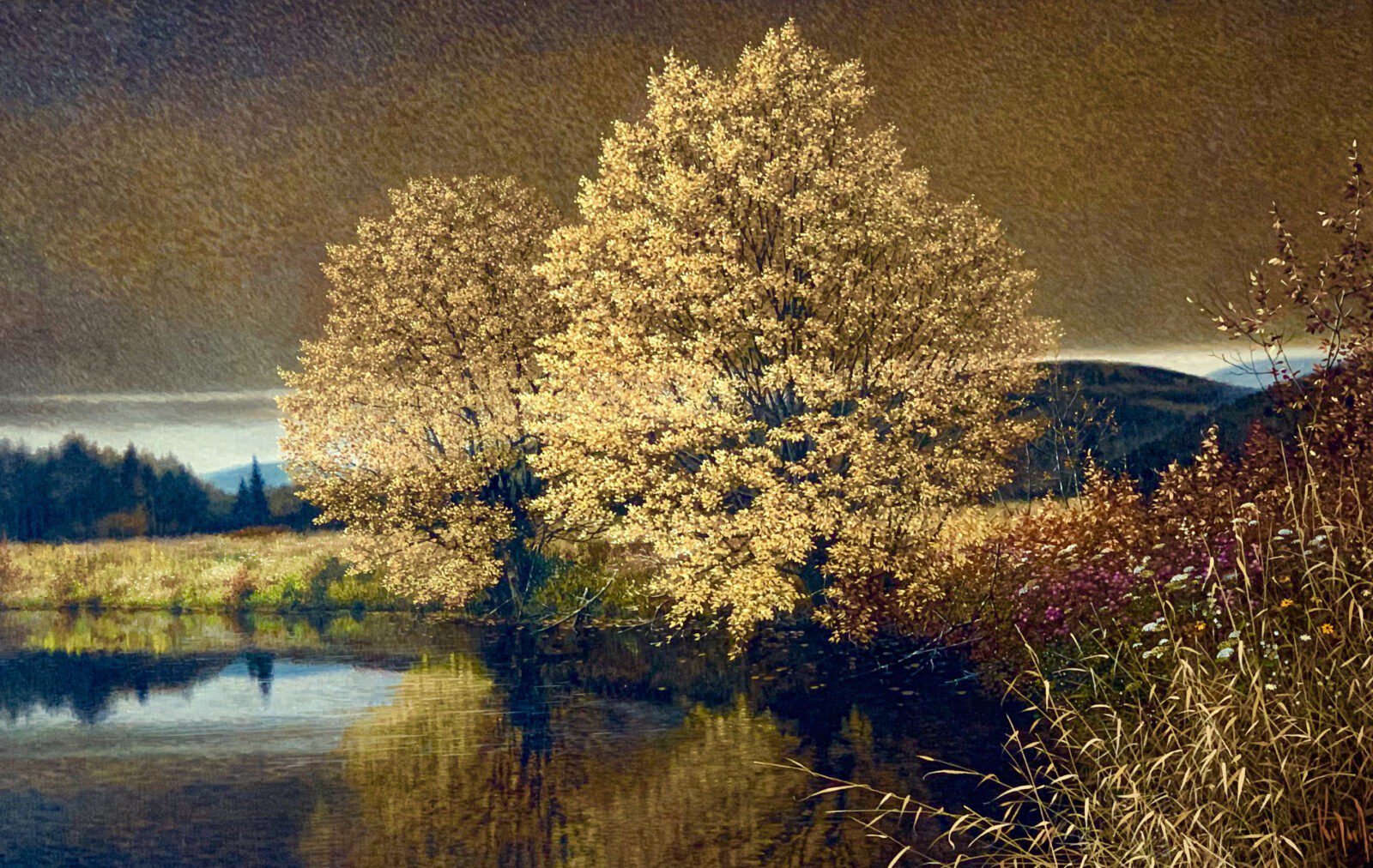 September 21, 2019
This show will display a full spectrum of works by Gunter Korus from his early career up to the present including some originals from his private collection. He is a true master represented exclusively by Tilting for over 45 plus years with a success enviable to all artists. His jaw dropping talent is respected by each and every viewer. We hope to have Gunter attend the show.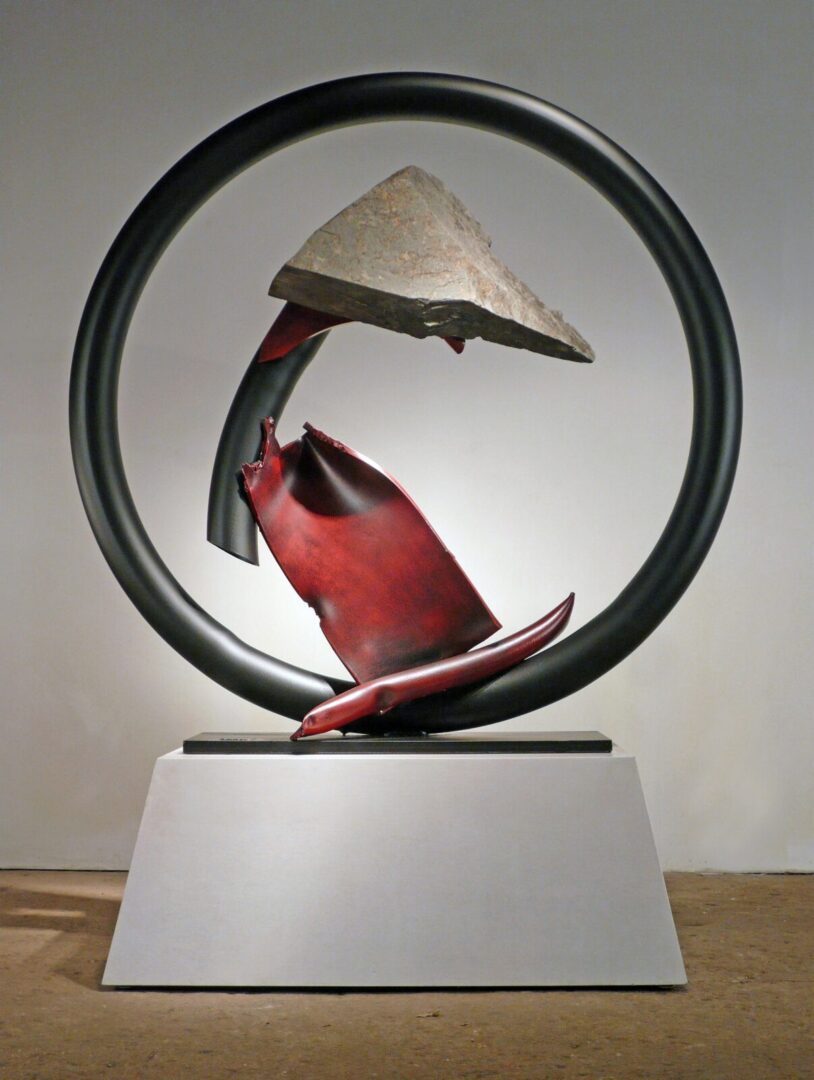 September 21, 2019
Just installed in front of Tilting at Windmills Gallery and already getting response from passers by. John Van Alstine is an internationally collected artist that we are thrilled to have in the gallery. PORTAL (Sisyphean Circle LXIII) is a strong example of John's creativity combining slate/galvanized and powder coated steel.